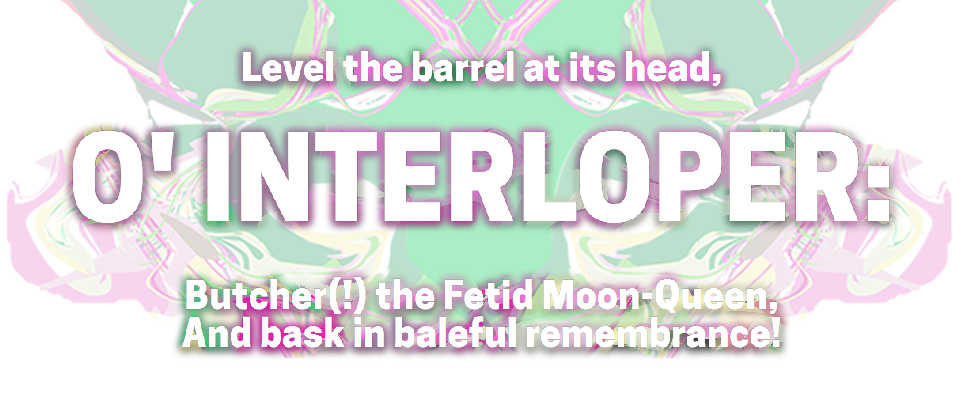 O' Interloper
> Resume Report
The sword is cheap plastic,
The hollow kind you get from beachside stalls,
A weapon for weekend warriors and holiday crusades,
Its victories are found in grazed knees, bruises,
It's a childish prop,
And the only weapon on the whole wretched moon,
Besides, of course, the venom of monarchs,
And the rifle at your hip.
---
Within this game you take on the mantle of an Interloper Super Soldier as they explore a distant moon. However, this moon is already dead, and there is no victory to be found. In its place there is only a morbid afterglow...

So, free off such a burden, you can instead spend you time on other heroic activities:
Explore dreary landscapes!
Study scraps of ephemera!
Eulogize the corpses of monsters!
Report back to sinister commanding officers!
Remain physically incapable of sleep!
---
O Interloper was created by Juniper-C
Production assistance was provided by Gabrielle de la Puente
The project was commissioned by Tour De Moon, as part of UNBOXED: Creativity in the UK